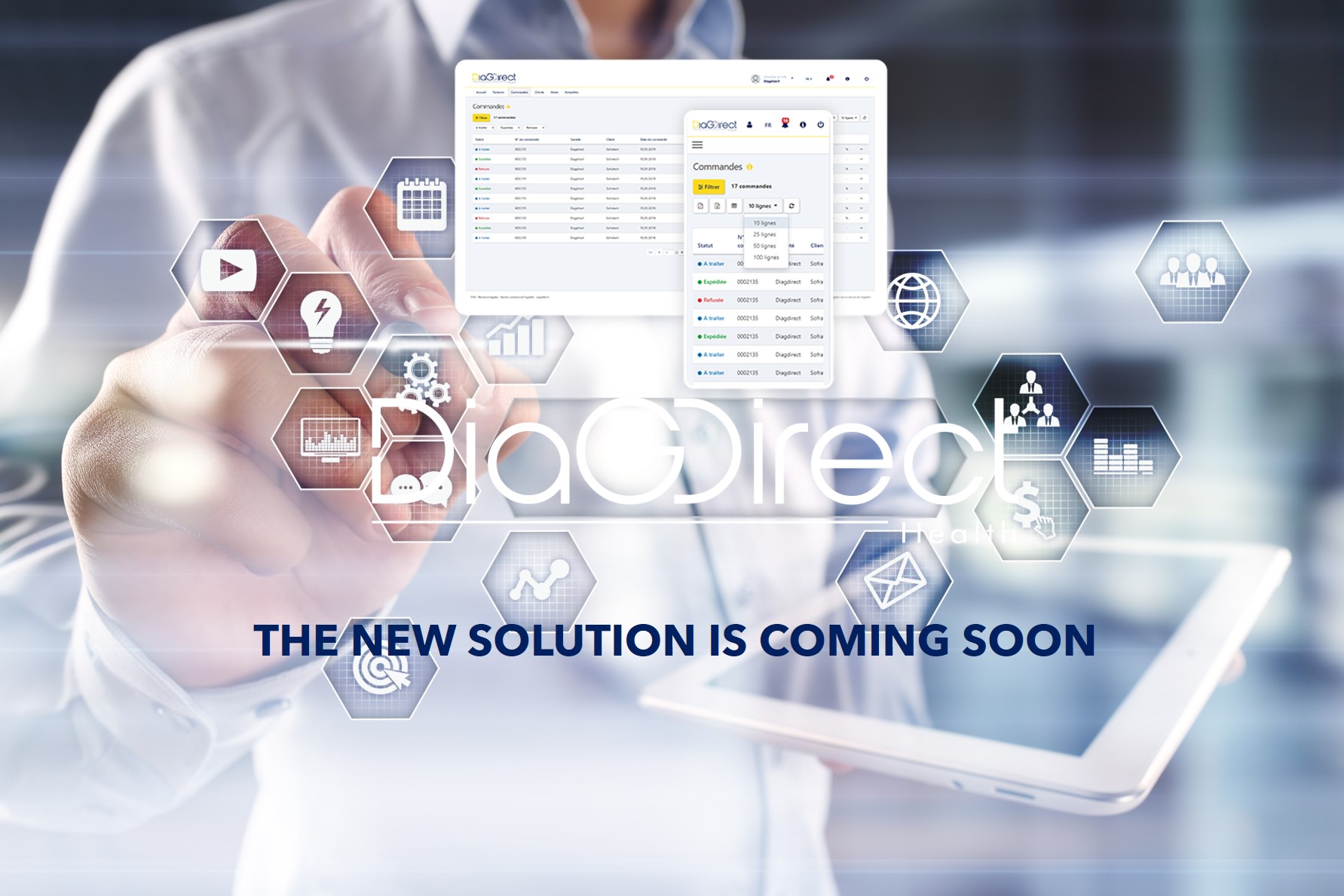 DiaGDirect is pleased to inform you of the imminent launch of its of its new digitalization solution. Indeed, the E-PROCUREMENT & E-INVOICING portal for health professionals and in vitro diagnostics is undergoing a metamorphosis.
From October 13, 2021, customers accounts will migrate to the new DiaGDirect portal according to a deployment schedule that will run until the end of 2022.
In order to prepare you as well as possible for these changes, we will inform you of the official changeover dates entity by entity 1 month before your migration date.
We remind you that it is essential to update your details on your current DiaGDirect account (SIRET, Company name, phone, email, etc.).
Download the practical sheet "Prerequisites before migrating your account".
Contact us for more information
We thank you for your cooperation which is a key element in the success of this project aimed at giving you access to a more modern platform with new functionalities.