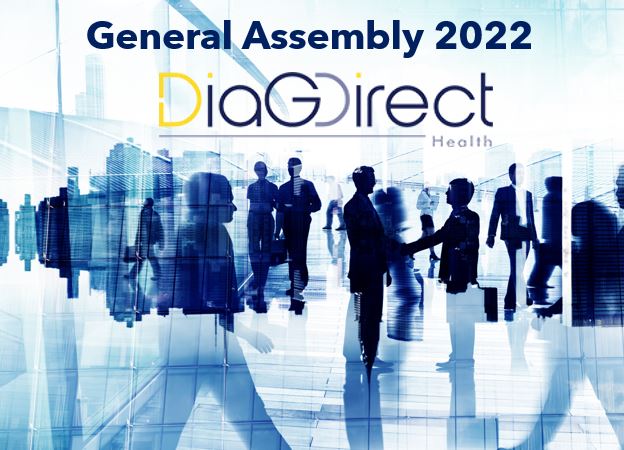 Supplier members of EIG DiaGDirect met on March 24 for the 2022 General Assembly.
A rich day oriented:
✔ New DiaGDirect portal and its new functionalities based on the SY by Cegedim solution
✔ Issues and impacts of mandatory B2B electronic invoicing from 2024
✔ Connection projects between DiaGDirect and customers (private and public health establishments, laboratory groups, etc.)
👏 It was also an opportunity to welcome Anaïs Titren from the company Sebia who joined the board composed of :
✔ Pierrick Ollivier (Stago), President
✔ Jocelyn De Giovanni (Labelians), Treasurer
✔ Anne-Laure Dancre (Siemens Healthineers) Communication Manager
✔ Antoine Bloch (Biomérieux) Development Manager
👏 And welcome to our newest member! The A2B Medical company specializing in the distribution of laboratory equipment and consumables.
More than 30 Professional Health and In Vitro Diagnostic suppliers, committed and mobilized around a common desire! Accelerate digitalization through a single portal to optimize the customer/supplier relationship 👍
DIAGDIRECT THE E-PROCUREMENT & E-INVOICING PORTAL FOR HEALTH AND IN VITRO DIAGNOSTIC PROFESSIONALS
#DIV #Health #digital #eprocurement #mutualization #DiaGDirect #EDI